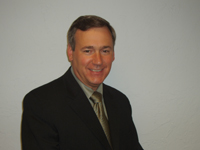 Paul A. Cerrone, C.P.A., M.S.T., C.V.A.
Paul is the managing partner of the Firm. Paul graduated from Nichols College, Dudley MA, in May 1980 with a Bachelor of Science Degree in Business Administration, specializing in accounting. Became a Certified Public Accountant on July 1, 1983, and obtained his Master's degree in Taxation from Bentley College, Waltham MA, on March 11, 1989. Paul began his career in 1980 working at several local accounting firms before starting his own firm on November 1, 1991.
Paul became a Certified Valuation Analysts on January 16, 2006 to service the valuation needs of our clients and other business in the community.
Paul has also completed the training and received the designation of ADP Certified CPA, to assist the Dealers and controllers in the automotive niche that Paul has developed and serviced since 1983.
Paul is a member of the American Institute of Certified Public Accountants (AICPA), the Massachusetts Society of Certified Public Accountants (MSCPA), the National Association of Certified Valuation Analysts (NACVA) and Corridor Nine Chamber of Commerce.
Paul is licensed to practice as a Certified Public Accountant in Massachusetts, Connecticut, Florida, Georgia, Maryland and New York
Contact Paul at [email protected]
Marie M. Shepherd, CPA
Marie, is a Partner at Cerrone, Graham Shepherd, PC and a former partner at Graham Shepherd PC for 13 years. Graham Shepherd, PC recently merged with Paul A Cerrone CPA to form Cerrone, Graham & Shepherd PC.
Marie provides a full range of tax, accounting and auditing services to a variety of clients including individuals, nonprofits, manufacturers, real estate investors and developers, service providers, and retailers. Her specialty niches include condominium associations and computer consulting. She currently oversees the firm's quality control and continuing education areas.
Marie is a member of the American Institute of Certified Public Accountants (AICPA), the Massachusetts Society of Certified Public Accountants (MSCPA) and the North Worcester County Business Association. She is also a board member of the Worcester Area Chamber of Commerce.
Marie graduated from Nichols College and received the Outstanding Alumna Award in 2009 for her outstanding professional achievements and service to the community. She continues to assist the college by speaking to students, conducting mock interviews and offering tax season internships.
Marie, her husband James and their two sons, Alex and Max, reside in Oxford, MA. Whenever possible, she returns to Maine, where she spent her early childhood, to relax.
Contact Marie at [email protected]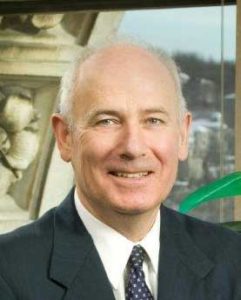 John E. Graham, CPA
John is the founder of Graham Shepherd PC. Previously John had been a partner in a large regional accounting firm where he serviced non-profits, real estate developers, manufacturers, retailers, service industries, wholesalers, insurance agencies, and legal and medical professionals. He also has experience in interstate and international taxation.
John is a graduate of Clark University with advanced degrees from the University of Vermont and Worcester State College. Active in the community, John has served as an officer or board member of many groups including: Worcester Area Chamber of Commerce, Blackstone Valley Chamber of Commerce, Leicester Business Association, Worcester Fresh Air Fund, American Red Cross, Arts Worcester, SBANE of Westborough, Town of Paxton, Our Lady of Mercy Health Care Center, Becker College Trustee, Worcester Diocesan Expansion Fund and his church amongst others. Professionally he is a member of the AICPA, MSCPA, National Association of Enrolled Agents, Worcester Economics Club, Leave a Legacy and Estate and Business Planning Council of Worcester County. He is a former corporator of Leicester Savings Bank and is presently a corporator of Bay State Savings Bank.
Contact John at [email protected]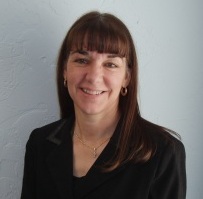 Lynn Restuccia
Lynn is a graduate of Framingham State College, Framingham MA, with a Bachelors of Science degree in Mathematics. Lynn began her career as an actuarial analyst before joining Paul A Cerrone CPA in December of 1993 as an Administrative Assistant. Her role quickly expanded to performing bookkeeping services for clients, and responsibility for the payroll services offered by the firm. In January, 2004 Lynn advanced to a full time accounting position.
Contact Lynn at [email protected]
Maria L. Paulhus
Maria graduated from Florida State University with a Bachelor of Science degree in Accounting. Maria began her career at Graham Shepherd in January of 2010 with five years of prior public accounting experience. She has experience in all facets of public accounting and she is equally competent with both for-profit and non-profit clients and provides them with reviews, compilation and tax work. Her areas of concentration include condominium associations and QuickBooks consulting.
Contact Maria at [email protected]
Nicholas Billeter
Nicholas graduated from the University of Massachusetts, Amherst with a Bachelor of Science Degree in Accounting and alter earned a Master's Degree in Accounting.  Nicholas came to the firm in 2015.
Contact Nicholas at [email protected]

Brian J. Murphy, C.P.A.
Brian graduated from Fitchburg State University with a Bachelor of Science Degree in Business Administration with a concentration in accounting. Brian began his career in 2015 and worked with multiple public accounting firms before joining CGS in November 2021. Brian has experience performing many services including preparing and reviewing individual, partnership, corporate tax returns, audits of nonpublic companies, and audits of employee benefit plans. Brian works with the audit team on various audit clients, prepares and assists in review of review and compilation engagements, prepares, assists and reviews of all entity type tax returns.
Brian is also a member of the AICPA and MSCPA.
Contact Brian at [email protected]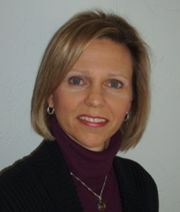 Diane M. Macdonald
Diane graduated from Briarwood College in Southington CT with an Associates degree in Applied Sciences and has taken courses towards a bachelor of Arts degree. Diane came to us in December of 2008 with 15 years experience in the paralegal/administrative field and five years in various other administrative fields.
Contact Diane at [email protected]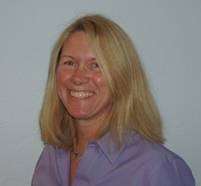 Debra Buxton
Debra holds a Bachelor of Science degree in Business Administration from Nichols College, Dudley Massachusetts. Debra started her career as a Credit Analyst and Commercial Loan Officer for seven years for Shawmut Bank, She then moved into Real Estate as a licensed Real Estate Appraiser, after which, Debra was employed for six years as an Administrative Assistant for the Town of Boylston before beginning her employment at Paul A Cerrone CPA in January, 2004.
Contact Debra at [email protected]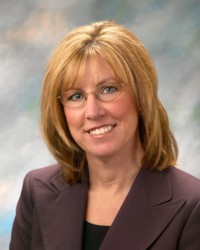 Patricia J. Richer
Patty graduated from Becker College with a Business Administration degree. She has worked as an administrative assistant and Para-professional accountant with Stephen W. Heald CPA for over 20 years. Previously, she was an administrative assistant with the Worcester Area Chamber of Commerce.
Patty handles our clients' bookkeeping and payroll needs and has become an accounting specialist in selected industries. She oversees preparation and review of individual, fiduciary, and corporate tax returns. She also trains in and supports Business Works accounting software and QuickBooks.
Contact Patty at [email protected]

Denise Walsh
Denise graduated from Becker College with an Associates Degree in Applied Sciences. She worked for AAF CPAs for eight years as a Executive Assistant and came to CGS in December of 2020 with 15 years of experience in the administrative field and eleven years in the field of education.